Sociology & Organizations

Objective:
Know the leading theories of motivation;
Be familiar with current research in workplace motivation;
Know how to conduct, evaluate and cite secondary research;
Be able to apply theories to workplace situations;
Have had an opportunity to develop policies, programs and strategies to improve workplace motivation and maximize employee potential.

Course Description:
Strategic Organizational Behavior involves the actions of individuals and groups within an organization. The strategic OB approach rests on the premise that people are the foundation of an organization's competitive advantages. Thus, the strategic approach to OB involves organizing and managing the people's knowledge and skills effectively to implement the organization's strategy and gain a competitive advantage.

Content:
Lesson 1 Organizational Behavior: A Strategic Approach
Lesson 1 Quiz
Lesson 2 The Strategic Lens Part I
Lesson 2 Quiz
Lesson 3 Organizational Diversity & Behavior
Lesson 3 Quiz
Lesson 4 Individual Processes Part II
Lesson 4 Quiz
Lesson 5 Motivation and Stress
Lesson 5 Quiz
Lesson Review
Lesson 6 Groups, Teams and Social Processes Part III
Lesson 6 Quiz
Lesson 7 Conflict, Power, and Politics
Lesson 7 Quiz
Lesson 8 Change and Development
Lesson 8 Quiz
Lesson 9 Conclusion
Lesson 9 Quiz
Final Exam

Bibliography:
Sociology by Hitt, Miller and Colella

If you want to take the course please click the following link containing the lessons to complete the course. click below.


GREAT EDUCATORS HAVE ALWAYS KNOWN THAT LEARNING IS NOT SOMETHING THAT'S LIMITED TO THE CLASSROOMS, OR THAT SHOULD BE FORCIBLY UNDERTAKEN UNDER THE SUPERVISION OF TEACHERS.

BILL GATES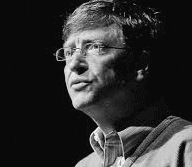 "BEING DOES NOT MEAN ACCEPTING WHAT ONE IS; IT MEANS CREATING ANOTHER SELF THAT DOES NOT EXIST."

J. CHATEAU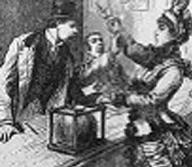 We understand how busy adults do not have time to go back to school. Now, it's possible to earn your degree in the comfort of your own home and still have time for yourself and your family. The Admissions office is here to help you, for additional information or to see if you qualify for admissions please contact us. If you are ready to apply please submit your Online Application and paste your resume and any additional comments/questions in the area provided.
Pioneer Plaza
900 Fort Street Mall 905
Honolulu, HI 96813
800-993-0066 (Toll Free in US)
808-924-9567 (Internationally)
808-947-2488 (Fax)