General Information
Science has yet to discover the precise mechanism by which the individual learns.

Science has yet to discover the precise mechanism by which the individual learns. However, it is acknowledged that the act of learning is endogenous, (from within), rather than exogenous. This fact is the underlying rationale for "Distance Learning" in general, and all of the degree programs offered by the University.
The AIU Difference
Atlantic International University exists as an institution of experiential learning and non-traditional education at a distance. There are no classrooms and attendance is not required. What makes us unique is the combination of a student "self-instruction" approach (with guidance), the collaborative development of a curriculum that is unique to each student, and the flexibility of time and place of study. This provides what we consider to be, the ideal learning environment. It is created with the purpose of satisfying individual needs and providing personal development for each student.
AIU Service
Our Primary goal at Atlantic International University, is to accommodate students by meeting their individual needs. For this reason, our degree programs are flexible and have been designed for accelerated completion.
Our programs encourage students to demonstrate competency through independent learning as well as reading and research in their field of study. AIU offers educational opportunities in the United States to students from around the world in an effort to propel them to discovering their best selves by using their own potential to manage their personal, global and cultural development. This is actualized through the evaluation of their credentials towards a Bachelor's, a Master's or a Doctorate degree, and this also implies capability for sustainable results-based performance. The foundational axis of such a philosophy rests on self-actualized knowledge and information, which is embedded into a distance learning system based on ANDRAGOGY and OMNIOLOGY.
The ultimate goal of this paradigm is to empower learners to take advantage of the enormous array of resources from the world's environment, in an effort to eliminate the current continuum of poverty and limitations. To this end, students are able to convert their past into a self-propelled growth module that is constantly on the move. This module veers from the accredited, traditional systems that foster limitations and an old way of teaching. Everything takes place in a setting that fosters diversity, with more than 10 million full texts and approximately 47 million bibliographic references in more than 400 languages.
Advisors and consultants with doctorate degrees and specializations in Human Development, monitor our learning processes. Additionally, a worldwide web of colleagues and associations in different academic areas work together so that they can reach the satisfaction and the progress of humanity with peace and harmony.
AIU Purpose
Our purpose here at Atlantic International University is:
• to provide academic preparation of the highest quality while addressing the needs of students by grounding the academic programs in outcome-based learning and program offerings in an accelerated time frame
• to encourage freedom of inquiry and a free exchange of ideas among learners, faculty, administrators and staff
• to combine theory and practice in an effort to prepare professionals for leadership responsibilities
• to provide the support necessary for learners to successfully complete their chosen program of study and to overcome any completion deficiencies
• to maintain our excellent academic reputation
• to adhere to the basic rights of education; as outlined in the Declaration of Human Rights, by providing an affordable alternative to achieving educational goals for a broad spectrum of people from different societal and economic backgrounds
• to instill in our students a sense of confidence and self-reliance in their ability to access the vast opportunities available through information channels; the world wide web, private, public, nonprofit, and nongovernmental organizations, in an ever expanding global community
• to empower learners and help them take advantage of the enormous array of resources from the world's environment, in order to eliminate the continuum of poverty and limitations
• to intensify the use of Information Technology to stay at the cutting edge of distance learning universities
Associations
AIU and its members have affiliations/memberships with several associations. Below is a list which may be useful for students in their research and/or to fulfill their academic requirements for their chosen program:

GREAT EDUCATORS HAVE ALWAYS KNOWN THAT LEARNING IS NOT SOMETHING THAT'S LIMITED TO THE CLASSROOMS, OR THAT SHOULD BE FORCIBLY UNDERTAKEN UNDER THE SUPERVISION OF TEACHERS.

BILL GATES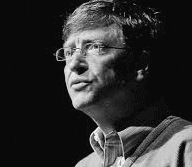 "BEING DOES NOT MEAN ACCEPTING WHAT ONE IS; IT MEANS CREATING ANOTHER SELF THAT DOES NOT EXIST."

J. CHATEAU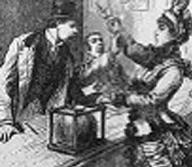 Contact Us Today!
We understand how busy adults do not have time to go back to school. Now, it's possible to earn your degree in the comfort of your own home and still have time for yourself and your family. The Admissions office is here to help you, for additional information or to see if you qualify for admissions please contact us. If you are ready to apply please submit your Online Application and paste your resume and any additional comments/questions in the area provided.
Pioneer Plaza
900 Fort Street Mall 905
Honolulu, HI 96813
800-993-0066 (Toll Free in US)
808-924-9567 (Internationally)
8082150431
(Whatsapp)