School of Social & Human Studies
Science has yet to discover the precise mechanism by which the individual learns.

The School of Social and Human Studies is committed to the ongoing development of social and human studies, which instills a core commitment to building a society based on social and economic justice and enhancing opportunities for human well being. The founding principles of the school are based on the basic right of education as outlined in the Declaration of Human Rights, by providing an affordable alternative to achieve educational goals for a broad spectrum of people worldwide from different societal and economic backgrounds. We instill in our students a sense of confidence and self reliance in their ability to access the vast opportunities available through information channels, the world wide web, private, public, nonprofit, and nongovernmental organizations in an ever expanding global community. The ultimate goal of this paradigm is to empower learners and help them take advantage of the enormous array of resources from the world environment in order to eliminate the current continuum of poverty and limitations while maintaining environmental and ecological consciousness critical for sustainable development.

The School of Human and Social Studies brings a new age for distance learning closer to home for many busy professionals worldwide. Degree programs are aimed towards persons whose professional life has been related to social and human behavior, with the arts, or with cultural studies. (Other available programs)
Bachelor's Program
Master's Program
Doctoral Program
Areas of Study
Agriculture, Food and Resources    
Behavior Analysis in Special Education  
Criminal Justice      
Islamic Studies    
Music Therapy           
Organizational Diversity    
Physical Culture and Sports   
Social Change        
Social Marketing and Social Networks   
Sports and Recreation Administration      
Sports Psychology    
Sports Training       
Sustainable Urban Planning   
Technology for Education      
Urban Planning        
Asymmetric Conflict Resolution  
Addiction Counseling
Degree Materials        
Anti-Terrorism Security             
Criminal Justice            
Cultural Theological Communication   
High Performance Sports      
Human Computer Interaction           
Contact Us Today!
We understand how busy adults do not have time to go back to school. Now, it's possible to earn your degree in the comfort of your own home and still have time for yourself and your family. The Admissions office is here to help you, for additional information or to see if you qualify for admissions please contact us. If you are ready to apply please submit your Online Application and paste your resume and any additional comments/questions in the area provided.

Pioneer Plaza
900 Fort Street Mall 905
Honolulu, HI 96813
800-993-0066 (Toll Free in US)
808-924-9567 (Internationally)
808-947-2488 (Fax)


GREAT EDUCATORS HAVE ALWAYS KNOWN THAT LEARNING IS NOT SOMETHING THAT'S LIMITED TO THE CLASSROOMS, OR THAT SHOULD BE FORCIBLY UNDERTAKEN UNDER THE SUPERVISION OF TEACHERS.

BILL GATES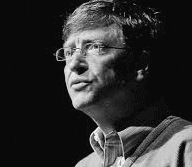 "BEING DOES NOT MEAN ACCEPTING WHAT ONE IS; IT MEANS CREATING ANOTHER SELF THAT DOES NOT EXIST."

J. CHATEAU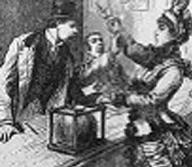 Contact Us Today!
We understand how busy adults do not have time to go back to school. Now, it's possible to earn your degree in the comfort of your own home and still have time for yourself and your family. The Admissions office is here to help you, for additional information or to see if you qualify for admissions please contact us. If you are ready to apply please submit your Online Application and paste your resume and any additional comments/questions in the area provided.

Pioneer Plaza
900 Fort Street Mall 905
Honolulu, HI 96813
800-993-0066 (Toll Free in US)
808-924-9567 (Internationally)
808-947-2488 (Fax)