Introduction to Microeconomics

Objective:
At the end of the lesson, students should understand the following:
The fundamental nature of economics - unlimited wants and scarce resources and the need to make choices.
The three questions related to the economic problem and its implications for an economy.
A definition of opportunity cost.
Production possibility frontiers and their relevance to the concept of opportunity cost.

Course Description:
The purpose of the course is to give students a thorough understanding of the principles of economics that are applied to the functions of individual decision makers, both consumers and producers, within the larger economic system.

Content:
Lesson 1: Intro to Microeconomics
Lesson 1 Quiz
Lesson 2: Demand
Lesson 2 Quiz
Lesson 3: Supply
Lesson 3 Quiz
Lesson 4: Elasticity
Lesson 4 Quiz
Lesson 5: Consumer and Producer Surplus
Lesson 5 Quiz
Lesson Review
Lesson 6: Market Structure
Lesson 6 Quiz
Lesson 7: Externalities
Lesson 7 Quiz
Lesson 8: Public Goods
Lesson 8 Quiz
Lesson 9: Consumers, Producers and the Efficiency of Markets
Lesson 9 Quiz
Lesson 10: The Cost of Production
Lesson 10 Quiz
Final Exam

Bibliography:
**NOTE** You will need Microsoft Power Point for the first link below

Demand- CliffsNotes.com. Demand. 23 Jan 2008
http://www.cliffsnotes.com/WileyCDA/CliffsReviewTopic/topicArticleId-9789,articleId-9728.html
http://www.bized.co.uk/educators/16-19/economics/marketfail/presentation/261,6,Positive and Negative Externalities
http://www.cabnr.unr.edu/price/APEC100/256,1,Market and Public Goods Failure: Externalities
If you want to take the course please click the following link containing the lessons to complete the course. click below.
GREAT EDUCATORS HAVE ALWAYS KNOWN THAT LEARNING IS NOT SOMETHING THAT'S LIMITED TO THE CLASSROOMS, OR THAT SHOULD BE FORCIBLY UNDERTAKEN UNDER THE SUPERVISION OF TEACHERS.

BILL GATES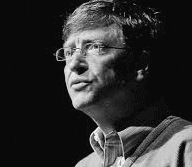 "BEING DOES NOT MEAN ACCEPTING WHAT ONE IS; IT MEANS CREATING ANOTHER SELF THAT DOES NOT EXIST."

J. CHATEAU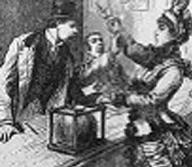 We understand how busy adults do not have time to go back to school. Now, it's possible to earn your degree in the comfort of your own home and still have time for yourself and your family. The Admissions office is here to help you, for additional information or to see if you qualify for admissions please contact us. If you are ready to apply please submit your Online Application and paste your resume and any additional comments/questions in the area provided.
Pioneer Plaza
900 Fort Street Mall 410
Honolulu, HI 96813
800-993-0066 (Toll Free in US)
808-924-9567 (Internationally)
8082150431
(Whatsapp)