Introduction to Basic Marketing

Objective:
Learn the basic concepts of marketing.
Understand how marketing ties into consumer data reports, and the initiatives expressed by consumers and competitors.
Review the various techniques involved in marketing products based on extensive research conducted by firms.

Course Description:
In this course we will learn about the basic components of marketing, its methods and uses to business firms.
Marketing focuses on the promotion of various products offered by business firms. Products may include either goods or services.
There are many specific characteristics we will study that involve the marketing of goods and services.
We will discuss the process by which a marketing plan is developed by a firm. You will learn the disadvantages and benefits of specific marketing techniques.
We will also discuss the comparative differences between various techniques.
You will then gain an idea of the effective analyses used in marketing to determine the most effective ways to sell a product.

Content:
Lesson 1 Introduction
Lesson 1 Quiz
Lesson 2 Organizational Consideration
Lesson 2 Quiz
Lesson 3 Databases Marketing/Getting Needed Information
Lesson 3 Quiz
Lesson 4 Consumer Analysis
Lesson 4 Quiz
Lesson 5 Competitive Analysis
Lesson 5 Quiz
Lesson Review
Lesson 6 Opportunity Analysis
Lesson 6 Quiz
Lesson 7 Marketing Objectives
Lesson 7 Quiz
Lesson 8 Marketing Strategy Development
Lesson 8 Quiz
Lesson 9 Product Decisions
Lesson 9 Quiz
Lesson 10 Place and Promotion Decisions
Lesson 10 Quiz
Final Exam

Bibliography:
Marketing Planning Guide by Robert Stevens, David Loudon, Bruce Wrenn, and William Warren
If you want to take the course please click the following link containing the lessons to complete the course. click below.
GREAT EDUCATORS HAVE ALWAYS KNOWN THAT LEARNING IS NOT SOMETHING THAT'S LIMITED TO THE CLASSROOMS, OR THAT SHOULD BE FORCIBLY UNDERTAKEN UNDER THE SUPERVISION OF TEACHERS.

BILL GATES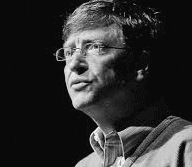 "BEING DOES NOT MEAN ACCEPTING WHAT ONE IS; IT MEANS CREATING ANOTHER SELF THAT DOES NOT EXIST."

J. CHATEAU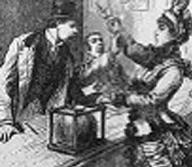 We understand how busy adults do not have time to go back to school. Now, it's possible to earn your degree in the comfort of your own home and still have time for yourself and your family. The Admissions office is here to help you, for additional information or to see if you qualify for admissions please contact us. If you are ready to apply please submit your Online Application and paste your resume and any additional comments/questions in the area provided.
Pioneer Plaza
900 Fort Street Mall 905
Honolulu, HI 96813
800-993-0066 (Toll Free in US)
808-924-9567 (Internationally)
808-947-2488 (Fax)