"IF WE COULD FIRST LEARN WHERE WE ARE AND WHERE WE ARE GOING, WE WOULD BE BETTER ABLE TO JUDGE WHAT TO DO AND HOW TO DO IT."

ABRAHAM LINCOLN
Bachelor of Electrical Engineering (BS, BSEE)
School of Science and Engineering
Atlantic International University

The Bachelor of Electrical Engineering (BS, BSEE) program objective is to provide students with a thorough grounding in the fundamentals of electrical engineering that would allow a graduate to function effectively in industry or continue on to graduate school. The Bachelor of Electrical Engineering (BS, BSEE) program is offered online via distance learning. After evaluating both academic record and life experience, AIU staff working in conjunction with Faculty and Academic Advisors will assist students in setting up a custom-made program, designed on an individual basis. This flexibility to meet student needs is seldom found in other distance learning programs. Our online program does not require all students to take the same subjects/courses, use the same books, or learning materials. Instead, the online Bachelor of Electrical Engineering (BS, BSEE) curriculum is designed individually by the student and academic advisor. It specifically addresses strengths and weaknesses with respect to market opportunities in the student's major and intended field of work. Understanding that industry and geographic factors should influence the content of the curriculum instead of a standardized one-fits-all design is the hallmark of AIU's unique approach to adult education. This philosophy addresses the dynamic and constantly changing environment of working professionals by helping adult students in reaching their professional and personal goals within the scope of the degree program.
Important: Below is an example of the topics or areas you may develop and work on during your studies. By no means is it a complete or required list as AIU programs do not follow a standardized curriculum. It is meant solely as a reference point and example. Want to learn more about the curriculum design at AIU? (Course and Curriculum)
Core Courses and Topics in Electrical Engineering:
Electromechanical Energy Conversion
Digital Systems
Static & Dynamics
Engineering Economy
Engineering Ethics
Calculus
Introduction to Engineering Design
Electric Circuits
Differential Equations for Engineers
Multivariable Calculations for Engineers
Matrices for Engineers
Electronics
Engineering Statistics & Probability
Power Electronics
General Chemistry
English

Orientation Courses:
Communication & Investigation (Comprehensive Resume)
Organization Theory (Portfolio)
Experiential Learning (Autobiography)
Seminar Administrative Development (Book Summary)
Seminar Cultural Development (Practical Experience)
Seminar International Development (Publications)
Research Project in Electrical Engineering:
Bachelor Thesis Project
MBM300 Thesis Proposal
MBM302 Bachelor Thesis (5,000 words)
Publication: Each Bachelor of Electrical Engineering graduate is encouraged to publish their research papers either online in the public domain or through professional journals and periodicals worldwide.
Career Center: Electrical EngineeringGraduates
Job Description for Bachelors in Electrical Engineering
Electrical and electronics engineering technicians help design, develop, test, and manufacture electrical and electronic equipment such as communication equipment; radar, industrial, and medical monitoring or control devices; navigational equipment; and computers. They may work in product evaluation and testing, using measuring and diagnostic devices to adjust, test, and repair equipment.
Skills for Success
Able to analyze and solve problems
Organizational ability
Good communication and interpersonal skills.
Employment Opportunities for Electrical Engineering Majors
Airport Engineer
Bldg. Construction Inspector
Cartographer
Cooperative Extension Agent
Design Engineer
Director, Traffic and Planning
Drafter, Civil
Drafter, Structural
Drainage Design Coordinator
Environmental Engineer
Forest Engineer
Geological Engineer
Geologist
Hazardous Waste Specialist
Hydraulic Engineer
Hydro Geologist
Industrial Traffic Manager
Irrigation Engineer
Landscape Architect
Meteorologist
Mining Engineer
Natural Resources Manager
Oceanographer
Production Engineer
Public Utilities Manager
Railroad Engineer
Sanitary Engineer
Structural Engineer
Transportation Engineer
Urban/Regional Planner
Waste Management Engineer,
Radioactive Materials
Water Pollution Control
Water/Wastewater Plant Supervisor
Waterworks Engineer
Resources for those with Bachelors in Electrical Engineering field
Contact us to get started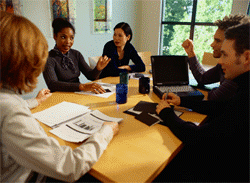 We understand how busy adults do not have time to go back to school. Now, it's possible to earn your degree in the comfort of your own home and still have time for yourself and your family. The Admissions office is here to help you, for additional information or to see if you qualify for admissions please contact us. If you are ready to apply please submit your Online Application and paste your resume and any additional comments/questions in the area provided.